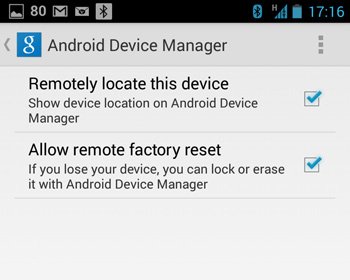 The long awaited lost phone tracker for Android is finally here. This simple browser based solution allows users to locate Android devices registered to their Google accounts. Going over to the Android Device Manager page will locate the misplaced phone accurately to a couple of meters, depending on location.
The tool gives users the option to ring the device at full volume. Useful when the phone is misplaced around the home. As well as the ability to remotely erase the phone, when there is no chance of getting it back. Although, the remote wipe option is not enabled by default, so it must be switched ON beforehand. Google recommends reporting stolen devices to police, rather than retrieving them by yourself. Good advice.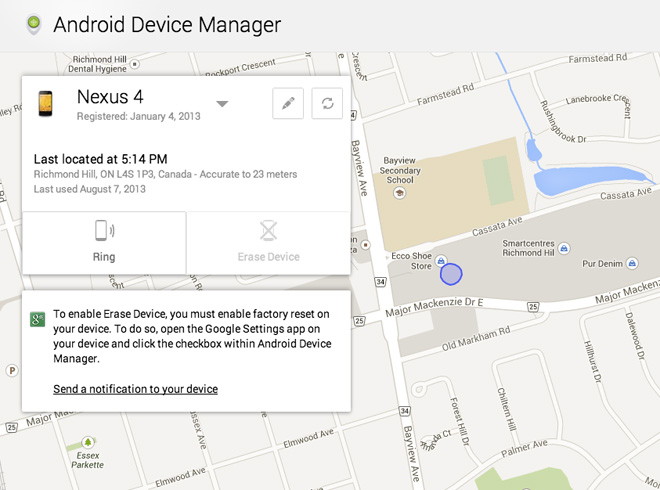 With this update, the most popular mobile operating system finally gets the important feature that long existed in iOS and Windows Phone. Third party services have offered this functionality on Android for ages, but it's nice to finally have the tracker offered by Google directly, and for free. It's currently rolling out to all users, it works with phones and tablets, as long as they're running Android version 2.2 or newer. See it in action here.