One of only a handful of weak points of owning an Apple Watch is having to charge it daily. This is fine most of the time, but what happens when you go on a weekend trip and forget to bring the proprietary Apple Watch charger?
With the new Low Power Mode in watchOS 9, the watch is expected to continue working past the usual expected 18 hours upward to 36 hours. While not a full two days, it is still a big improvement when the charger is out of reach but you still want to log your activities to close your rings.
How to Activate Low Power Mode
Make sure your watch is up to date, this feature is available in watchOS 9 and later.
Go to your Apple Watch Settings, and scroll down to Battery.
In the Battery menu, scroll all the way to the bottom and find the Low Power Mode toggle, switch it on.

Alternatively, swipe up from the bottom of the screen to see your quick settings. Tap on your battery percentage to get to the Battery settings screen.
Once the watch is in Low Power Mode, you will notice a yellow circle on the watch face.
What are you giving up for more battery life?
It appears that watchOS does not want you to use Low Power Mode regularly, but only in special circumstances when charging is not an option. That much is clear; because upon activating this feature there is a confirmation screen. Apple also encourages you to activate Low Power mode for only a predetermined amount of time. (1, 2, or 3 days)
Limitations to conserve power include:
Always-ON display is off
Sensors are limited, but activity rings are still tracked
Wi-fi is limited, so notifications may be delayed
Background heart rate and oxygen level monitoring is off, but still tracked during workouts
As you can see, Low Power Mode still leaves you with a very functional Apple Watch, but data collection is more limited. In my experience, it didn't quite double my usable battery life, but I was able to get a solid day and half of activity tracking on Low Power Mode, whereas on the regular mode my Apple Watch would have been dead on the morning of the second day.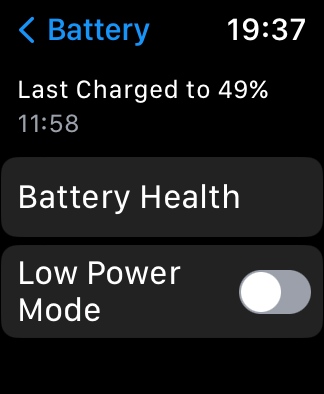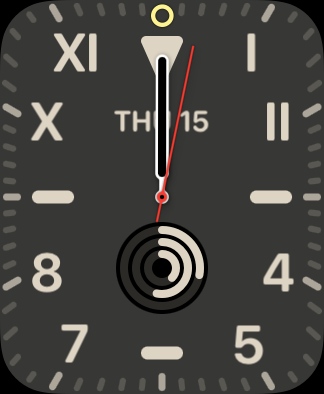 Other Considerations
To stand any chance of getting two full days of usage, try starting your full battery charge on Low Power Mode from the morning of day 1, and shut off the watch completely overnight going into day 2. Or you know… get an Apple Watch Ultra?
In the colder months of the year when my wrists are covered by clothing with sleeves, I tend to disable the always-on screen anyway. So I can see myself taking it a step further and taking advantage of the Low Power Mode.
Also note; after charging your Apple Watch back up past 80%, Low Power Mode is automatically disabled.