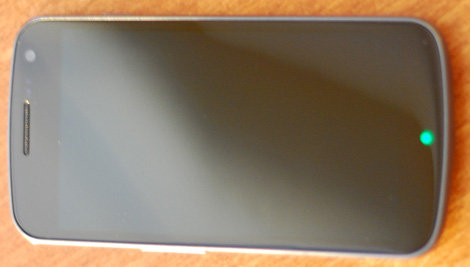 With the launch of the Galaxy Nexus, the useful notification light makes a return to Google's flagship smartphone. The handy hardware feature blinks a lights of various colors to let the used know of notifications before turning on the screen. The default behavior out of the box is to pulse all the colors upon recieving some sort of notification, is although useful but it's possible to extend this capability further with the Light Flow app.
This application makes it very easy to customize the color, duration and flash rate of almost any type on notification on the phone. Assign any of the 18 selectable colors to anything from missed calls, Gmail, text/MMS, and popular third party apps like Facebook, Twitter, Kik, etc… You could even use it as a charging/complete LED.
The app takes care to let to relieve potentioal privacy concerns by noting that it does not store your notifications, and points out that it does not have permissions to access in the internet.
Easy to set up, and vastly improves the user experience. A must have for the Galaxy Nexus.
Lite Version – Most of the functionaly
Paid Version – Support the developer and get all features.